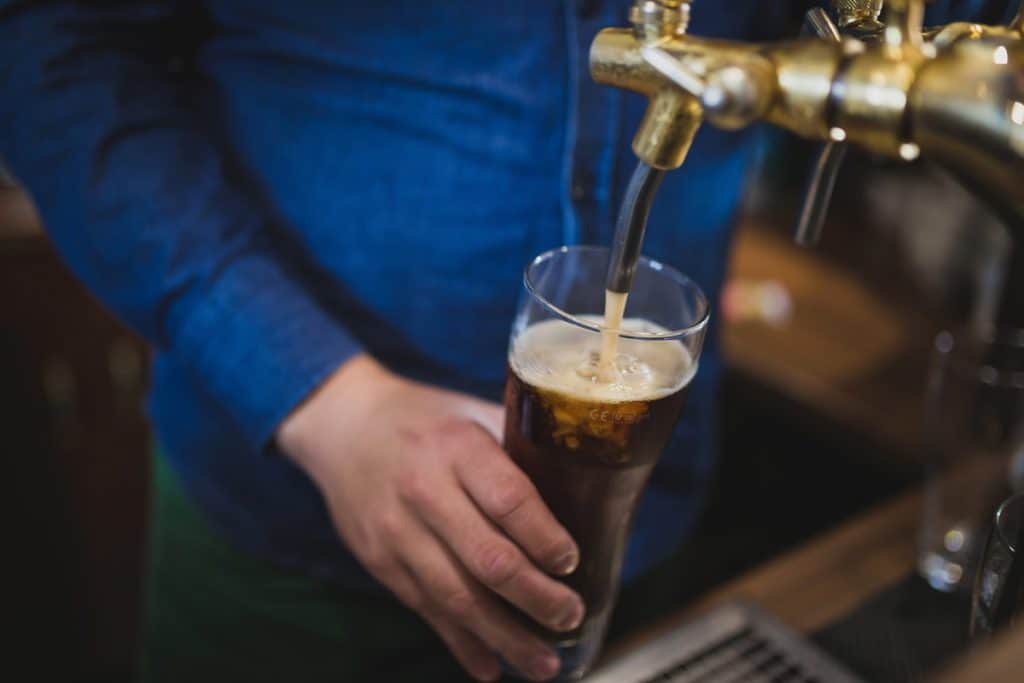 Kegerators can instantly take your home bar from drab and boring to professional, sleek, and snazzy. But it's not just convenience and looks that make beer-lovers so drawn to this piece of equipment. It can actually save you money. The major question everyone is left with is how?
Do kegerators really save you money? Yes. While it may be a bit pricey upfront, the kegerator pays for itself within a few months to years after the original purchase, depending on how often you drink. Kegs are cheaper than buying 6, 12, 24, or 36 packs, which means you will end up saving a lot of money in the future.
If you are still unsure if a kegerator is right for you or if it will really save you money, then keep reading. I'm going to shed some insight on what a kegerator is, why you might need one, and how you can save a whole lot of money on this investment.
Keep in mind that I do not drink much (anymore), and that drinking too much has the potential to make you fat, broke and stupid. I mean that, by the way, with love and from experience. Still, my hope with this article is that should you enjoy an alcoholic beverage from time-to-time, we might be able to work on the broke part just a little bit.
What is a Kegerator
Think about your favorite bar. It doesn't matter if it's a watering hole downtown or at a fancy restaurant. The bottom line is, each location has a sleek bar that offers draft beer which is downright crisp, refreshing, and utterly enjoyable.
Forget those cans and bottles; their flavor is quite objectively inferior to beer drawn from a keg. There is truly nothing like sipping on a fresh beer straight from the tap, and that's what you can get right from the comfort of your home.
Yes, it's true: a kegerator is a piece of equipment that is either freestanding or installed into your counters. It instantly transforms any space into a miniature bar and is something that any beer enthusiast is going to be glad to have in their home.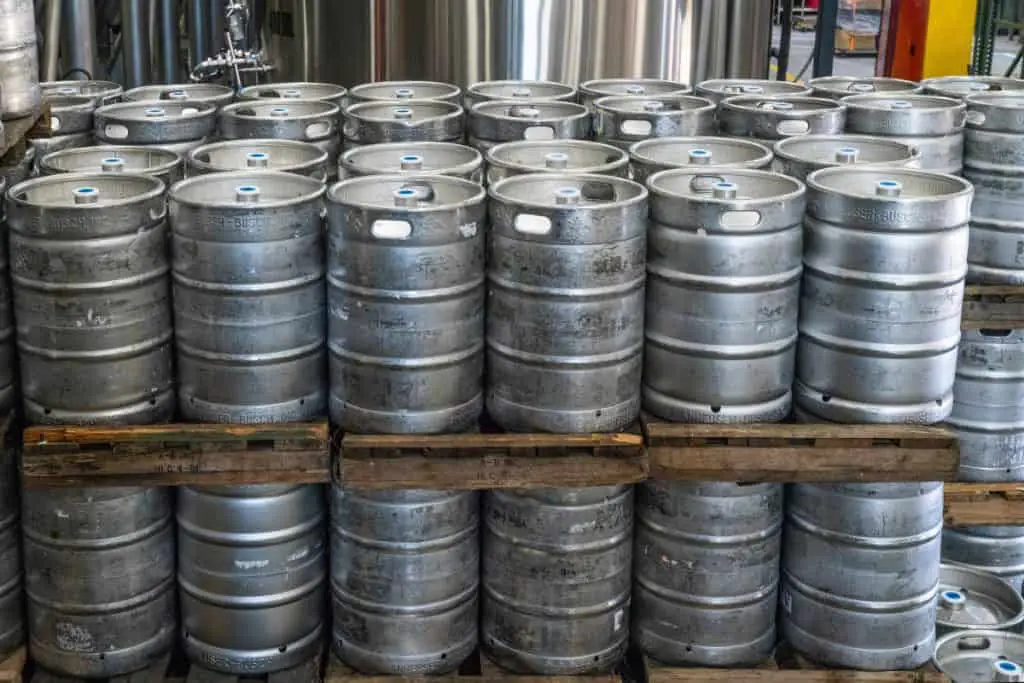 The Benefits of Purchasing a Kegerator
Okay, so the kegerator sounds really cool. But do you actually need one? Aside from a sleek and cool appearance, what are some of the other benefits of purchasing a kegerator for your home use?
Never worry about 'empties' again. I don't know about you, but a fun night with your buddies can end in quite a mess; it's as though your living room has turned into a dumping zone for cans and bottles. Well, with a kegerator you will never have to worry about empty cans and bottles being strewn throughout your home.
You don't have to leave the house for draft beer. While you still may go from time to time, having a draft beer in the comfort of your home means you can have the same experience without having to spend an arm and a leg on a 12 oz. of your favorite beer. This also puts to rest the issue of potential DUIs or spending money on taxis, Ubers, etc.
Fresher beer at home. I said it before, and I will say it again: draft beer off the tap simply tastes better than anything found in a bottle or can. Now you can have fresh, crisp, delicious beer off the tap in the comfort of your home. Now that's taking beer-drinking to the next level!
You save money. Right off the bat, kegerators can be a little expensive. But think about the long-term. Buying a keg and having it last for a few months means you won't be spending money on your favorite 6 pack, which will ultimately lead to some incredible savings. To put it simply: the cost per ounce in a keg is less than what you would find in any 6 or 12 packs.
Now, I know what you are thinking: most of the kegs available on the market are $500 and up, so how could you possibly be saving money with an investment like this? Well, beer drinkers unite and let me explain it in more detail.
How You Save Money with a Kegerator
There are actually two different ways you can save money when deciding to go with a kegerator:
Per ounce, the beer in kegs compared to 6 and 12 packs are cheaper.
You don't have to worry about spending money at the bar or buying taxis, Uber, etc.
Beer is Cheaper in a Keg
In order to use a kegerator, you need to buy a keg; that is how the beer is able to come out through the tap located on top. But did you know that while a keg is more expensive, it saves money in the long-term?
Think about it this way: if you buy a 6-pack of Coors (Light or Banquet), you will be spending $5.99, while a ½ barrel costs $99. This means that overall savings per keg versus a 6-pack of Coors will lead to $59.72. That's a pretty good chunk of money!
Keep in mind that there are two things that will make these statistics change:
The cost of beer will vary by location, but the averages are the same.
If you're buying a more expensive beer, such as a craft beer, the saving will actually be even higher.
That being said, no matter what kind of beer you enjoy drinking the most, you will end up saving money. This type of savings won't happen right away, but over time you will start to see that you're not spending quite as much money on beer. All that extra savings just means you can deck out your home bar even more!
Also, keep in mind that the more you drink, the quicker you will save money. Now, I am not advocating to become a hardcore drinker in order to save a buck. Really, even though you are saving money, you are also spending money on the alcohol, haha. But some people have company often, especially during the football season, where friends and family might go through a keg quicker than someone who enjoys a beer after work.
So, IF you do enjoy a beer, a kegerator is a way to save some money in the long term.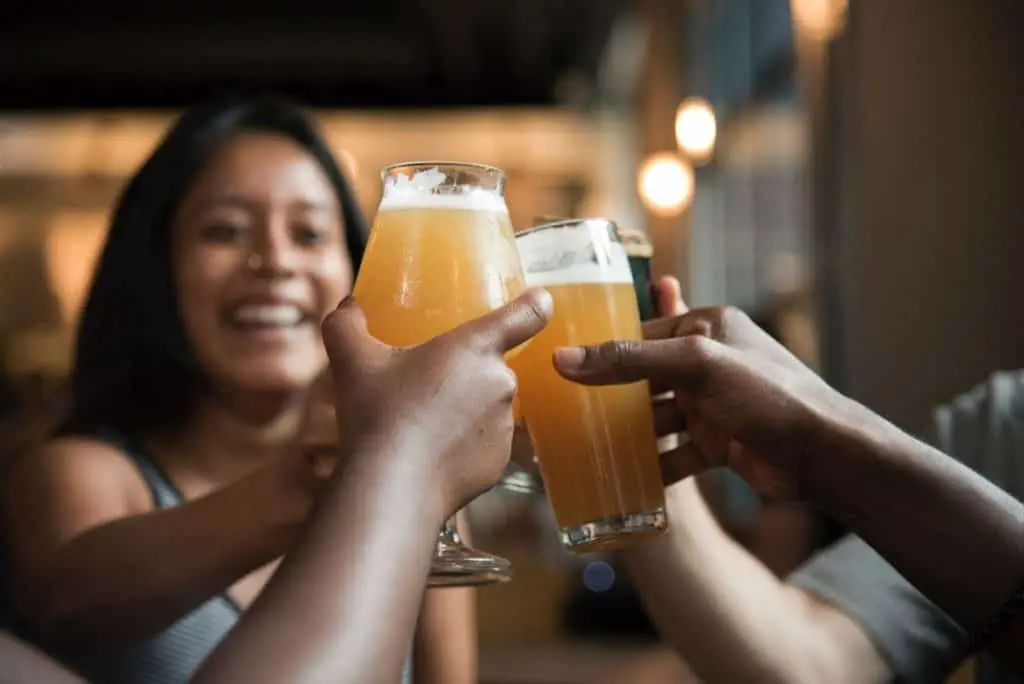 You Will Save By Staying Home
I think we can all agree that bars are expensive. Even if your favorite watering hole you go to every Friday night does not compare to the prices that you will find at the grocery store! That being said, I think we can all sigh a big sigh of relief knowing that we won't be spending our hard-earned dollars at the bar.
But it's not just the price of beer that is most outrageous at the bar: it's the cost of going home, too. To refrain from a DUI (which also costs a whole lot of money and can be extremely dangerous), you will need to call for a drive home. Unless you're lucky enough to have a sober friend on-call to take you home, you might end up spending over $20 on a taxi or Uber.
Is a Kegerator Worth it?
Well, with the overall coolness of having a draft beer right from your kitchen, some would say that's enough to buy. However, it's not just the appearance factor. It comes down to the overall taste and flavor of the beer combined with savings.
Don't want to invest in a kegerator? Do you have an old mini fridge lying around? You can actually make your own kegerator right from home. That means spending less money and utilizing a piece of equipment that's been taking up far too much room in your garage. Win-win!
Conclusion
Kegerators offer crisp, refreshing draft beer right from home. Its overall convenience, as well as taste, is enough to get most people anxious to purchase one, but what really seals the deal is they can save you money in the long run. Spend less without settling for inferior beer… who wouldn't want that?
If you are looking for a kegerator, this EdgeStar KC2000 Full Size Kegerator and Keg Beer Cooler that I found on Amazon (affiliate link) seems like a really good option. I do not have it, but based on what I have seen, this is the one I would buy should I get one.