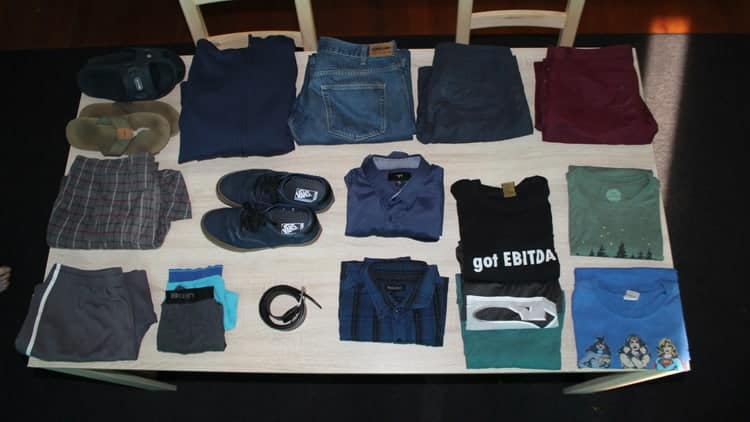 I read that we wear 20% of our clothes 80% of the time. I did not believe it!
I looked for data to support this claim, but I could not find any. So, I started tracking it for myself, on myself.
I itemized every article of clothes that I own into Excel and tracked its usage every single day. The articles and YouTube videos contain lots or more information.
To summarize… these are my cumulative 80/20 wardrobe results:
End Month 1
Jun. 15, 2019 – Jul. 14, 2019
End Month 2
Jun. 15, 2019 – Aug. 14, 2019
End Month 3
Jun. 15, 2019 – Sep. 14, 2019
End Month 4
Jun. 15, 2019 – Oct. 14, 2019
---
End Month 5
Jun. 15, 2019 – Nov. 14, 2019
End Month 6
Jun. 15, 2019 – Dec. 14, 2019
End Month 7
Jun. 15, 2019 – Jan. 14, 2020
End Month 8
Jun. 15, 2019 – Feb. 14, 2020
---
End Month 9
Jun. 15, 2019 – Mar. 14, 2020
End Month 10
Jun. 15, 2019 – Apr. 14, 2020
End Month 11
Jun. 15, 2019 – May 14, 2020
End Month 12
Jun. 15, 2019 – Jun. 14, 2020
Graph of the 80/20 Results: