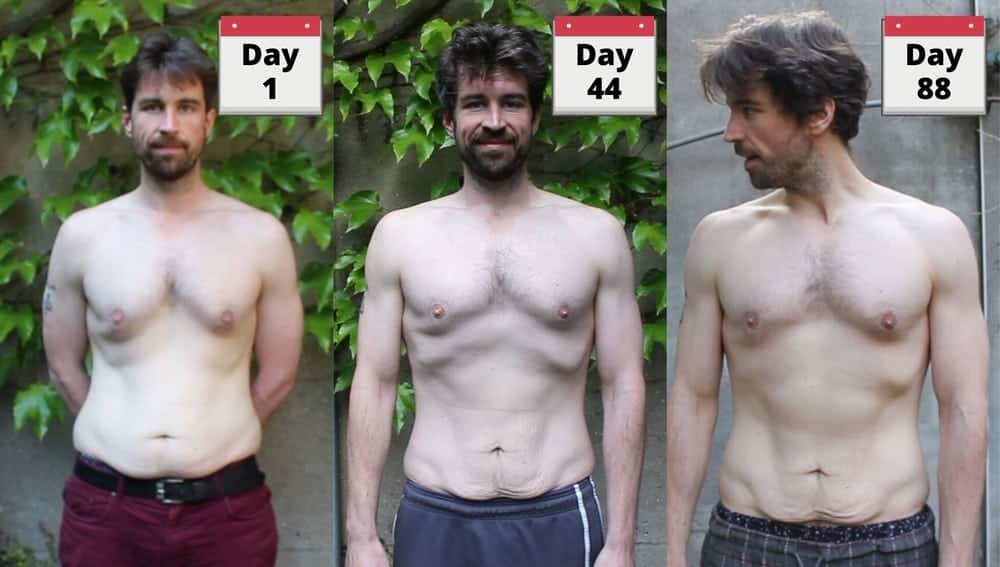 I trained my abs every day for three months in a row! That's 93 days. That's a long time to train the same muscle group without taking a rest day. But, more importantly… did it work? Am I now the proud owner of shiny 6 pack? What were the results?
In short… no! I do not have a visible 6 pack, at least not yet. Getting a 6 pack depends on many factors, not just the frequency of training. Your body-fat percentage (that means diet and nutrition) is very important, as is the intensity and quality of your training. In addition, much depends on what your starting point is.
Let's take a look at my three-month abs training results, what went into them, and what I have learned from it. I want this to be honest and helpful. Here we go…
Why Did I Start Training My Abs Every Day?
I grew up overweight. At my heaviest I weighed 296 lbs. (134.5 kgs.). That's obese. I was 17 years old at the time, and I am happy to say that I have since lost around 110 lbs. (50 kgs.), and that these days I normally weigh in at about 187 lbs. (85 kgs.). How I did that is a story for another blog post.  
Still, I wanted to take my fitness and physique to a more serious level. I wanted to develop a habit of daily, physical exercise. I wanted to strengthen my mental toughness. I wanted to feel even better about my body and finally rid myself of body-image issues I have had for much of my life.
With that in mind, on July 30, 2019 I decided to do something I had never really done before… train my abs and get a 6 pack!
What Was My Daily Ab Training Routine?
When it came time to choose my ab routine, I was looking for the following:
It had to hit all of my core muscles
It had to be something I could do anywhere
It had to be one routine I could repeat daily
I found that in the 22 Day Ab Workout (NO REST!!!) by Jeff Cavaliere at ATHLEAN-X.
I love Jeff Cavaliere and ATHLEAN-X! His YouTube videos on physical fitness and training have been hugely helpful to me over the years. I respect his advice very much. If you do not know who he is, I strongly suggest clicking the link above and watching the video for yourself.
The ab workout consists of 6 exercises that target every section of your core muscles. You repeat each exercise for a certain amount of time, reps, or until you go extinct. You basically keep going until you can't go anymore on each movement. This makes it a solid workout option for people of all fitness levels, as everyone goes extinct eventually.
I have written much more about the workout in my first results blog post: Can You Get Abs in 22 Days with ATHLEAN-X? (Honest Results) Check it out, and don't forget to watch Jeff's workout for yourself on YouTube.
What Were the Results After 3 Months?
And now, for the most exciting part… the before and after results! Here are the dates for each round of the workout over the 3-month period:
Round 1: Jul. 30, 2019 – Aug. 20, 2019 (22 days)
Round 2: Jul. 30, 2019 – Sep. 11, 2019 (44 days)
Round 3: Jul. 30, 2019 – Oct. 8, 2019 (71 Days* / 66 days)
Round 4: Jul. 30, 2019 – Oct. 30, 2019 (93 Days / 88 days)
I'm sure you will notice the 5-day delay that occurred during the 3rd round of the workout. The reason for this is simple. I got very sick and was unable to train for 5 days. Instead of pushing it too hard, I rested. When I was fully recovered, I picked up where I left off and finished the full round.
 It's also important to consider my weight at each stage.
Day 1: 187.4 lbs. (85.2 kgs.)
Day 22: 185.7 lbs. (84.4 kgs.)
Day 44: 187.4 lbs. (85.2 kgs.)
Day 71: 187.2 lbs. (85.1 kgs.)
Day 93: 185.2 lbs. (84.2 kgs.)
You can see that my weight has not changed much over the course of the three months. In total, I have lost 2.2 lbs. (1.0 kgs.). This is important because it shows that the results you are about to see are NOT from crash dieting. They are from hard work, eating a healthy and balanced diet, and consistency.
Without any further ado, here are the before and after photos from each round: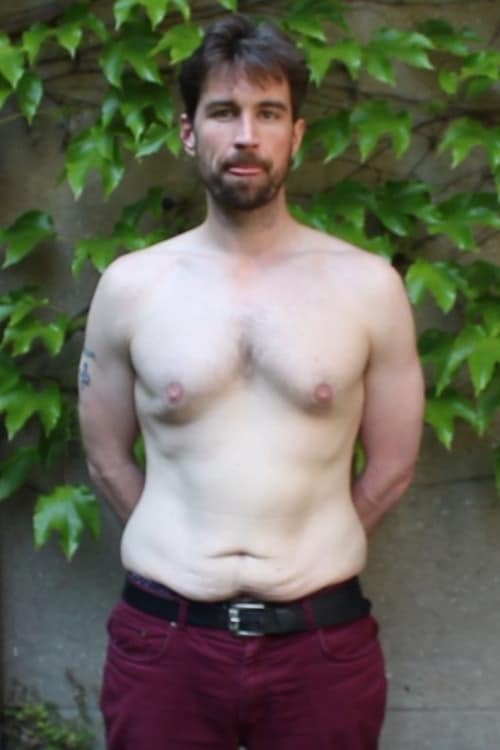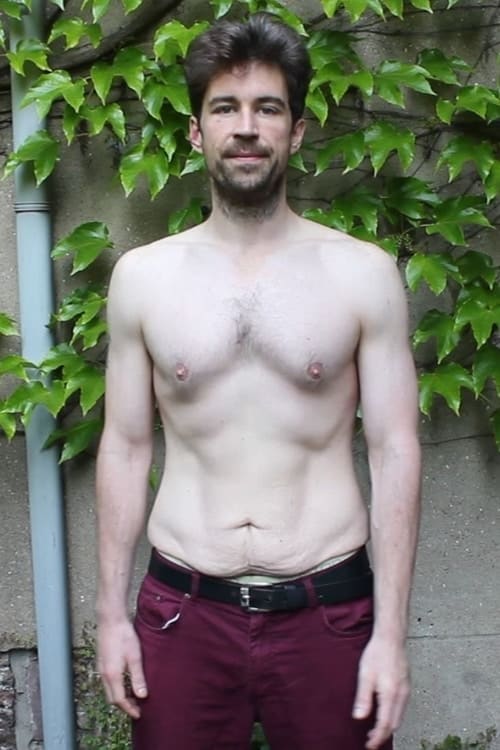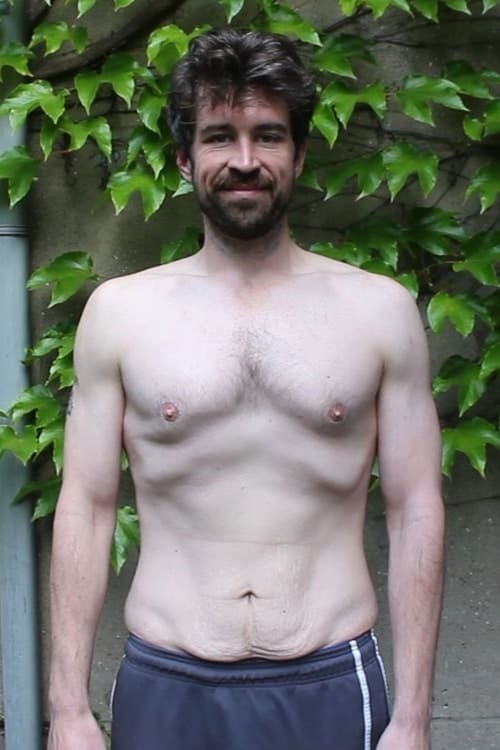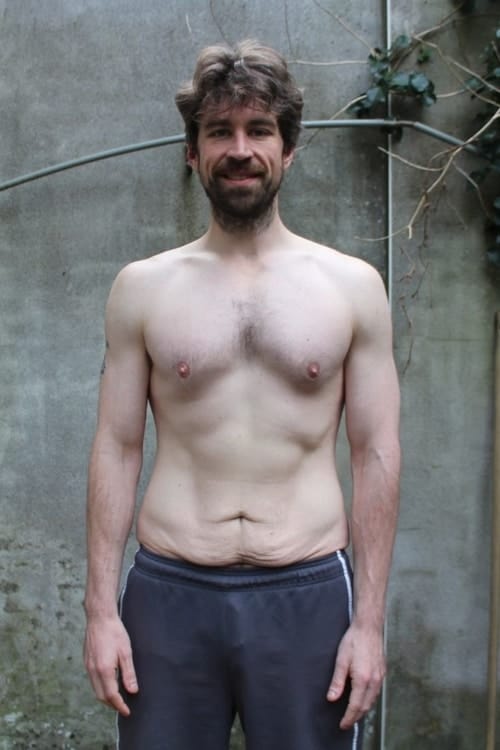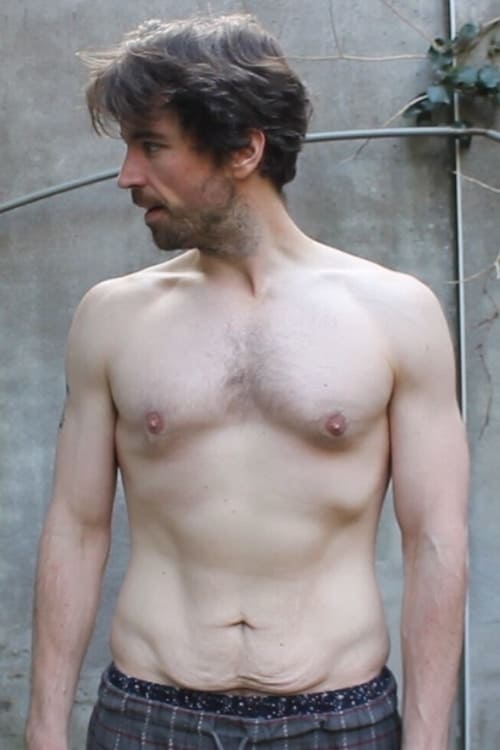 And here are the before and after photos from Day 1 to Day 88: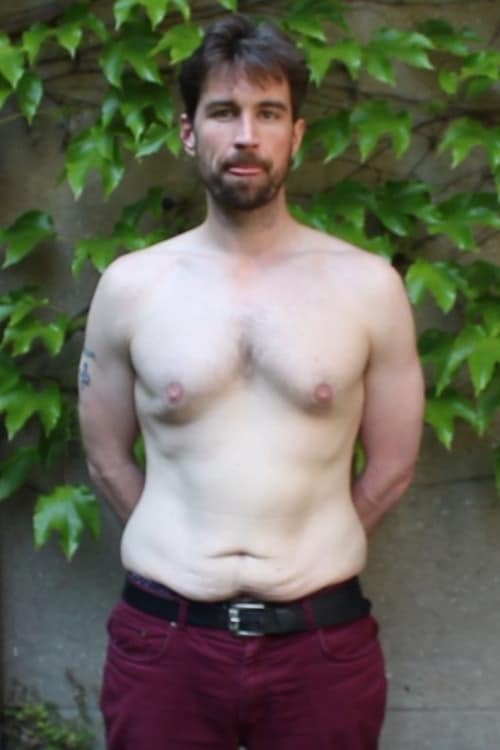 I don't know about you, but when I look at the images, I see the following:
It looks like I lost more weight than I did
My muffin-tops have reduced in size
My obliques (sides) look much more defined
My core looks flatter and less rounded than before
It may not be a full, visible 6 pack yet, and that is OK with me. Considering where I am coming from (obese, remember?!) I am thrilled at the results after only three months of training.
How to Get 6-Pack Abs
You can't out-train a bad diet.
In all honesty, training my abs every day was not all that difficult. It took maybe 15 minutes from setup to finish, and once I developed the habit of doing them it became automatic.
The more difficult part, and the part that will really make or break me moving forward, is the diet and nutrition. If your nutrition is poor, the results will be sub-optimal. In the case of abs, a poor diet will probably make them disappear faster than not training at all.
According to an article by Livestrong, we need to achieve the following body fat percentages to have visible abs:
Men: between 6-9% body fat
Women: between 16-19% body fat
If you don't reach these numbers, you will not have a six-pack no matter how hard or how often you train.
Keep this in mind if you consider training your abs every day. It might be just as powerful to dedicate 15 minutes a day to planning your meals for the week, prepping your food, or driving a little further to get fresh and healthy produce. If you combine this with consistent, daily training, the results will be doubly powerful.
Poor eating habits are rough. I've had them. I still have them. And even though my diet is improved it is not perfect. So, for you as much for myself, my best advice if you want to get visible, 6-pack abs is:
Train them every day
Train them with intensity
Focus on your diet and nutrition
If you do that, I am sure that your before and after results will be way better than mine were!
Fat, Broke and Stupid YouTube Video
With body transformation blog posts being such a visual experience, I thought it would be helpful to also publish a video of me and my before and after results so that you can see how my whole body has changed. I would love for you to check out the YouTube video I made about this 3-month ab training update.
If you subscribe to my channel and hit the notification button, you will get all of my update videos sent to you as I publish them. I have finished more than 154 days of this challenge already and I am still going strong. Follow my progress and don't miss an update.
Learn More About This Challenge
I have published results from every round of this workout and will continue to do so indefinitely. Click here to visit my 22 Day Ab Workout (NO REST!) page. There you can more easily see how my core muscles have changed as a result of this daily training.