I spoke with Kristi and Dan for a total of two hours. The time flew by. It was so much fun to discuss these topics together. When it came time to transcribe the conversation and put it into a blog post, I realized just how much information we had. I edited it down as best I could, yet the interview is still quite long.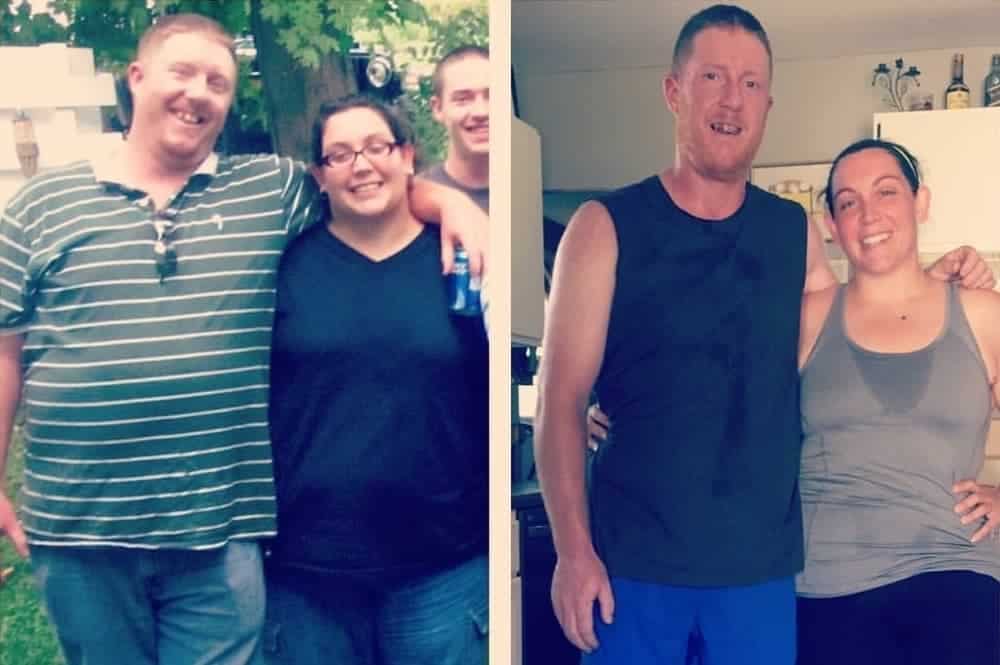 To help digest it all, I have gone through the interview and pulled out what I felt were the most impactful lessons from Kristi and Dan about their journey.
But first, the most heartwarming moment from the whole interview:
"At the end of the day, I am going to be with the person I love. I am waking up with the person I love. That right there is enough to keep me moving."

-Dan Cross, on the secret to their success
Here they are, in no particular order:
TOP 19 LIFE LESSONS
Have great relationships with your loved ones. Support each other.
Reaching your goal weight will not magically solve your problems. It can even be disappointing.
You are not the number on the scale. You are much more than that.
Self-efficacy is important. Knowing that you are capable of doing something is a huge motivator.
There is no magic system that works for everyone, so just experiment, repeat, repeat, repeat.
Find a routine, and if life gets in the way, find a new routine. Never give up!
Consistency trumps perfection.
Food is a source of pleasure. To improve your diet, you have to change our attitude about food.
Eating healthy leads to naturally higher energy levels and more activity.
You cannot out-exercise a bad diet. 
If you want to exercise more regularly, make a set schedule and stick to it.
You can learn to love physical activities, like running, that you used to dislike.
Make quality sleep a priority.
Consider meditation and journaling. 
Keep it simple.
Play the long game; don't worry about short-term failures.
Be willing to have dialogues with your loved ones about these important topics.
Remember that even the most successful people struggle.
None of this works if you are not honest with yourself.
Thank You!
Kristi and Dan made many recommendations during this interview. Some are free. Some cost money. If you are inspired to purchase any of these resources through their recommendation and my affiliate links, I will donate 100% of the earnings to the Bennington County Coalition for the Homeless (50%) and the Bennington Area Trails System (50%).
Here are their recommendations and other resources that you can learn more about. If they are paid resources, the affiliate links will be attached:
What are you Hungry For? by Deepak Chopra
Buddha: A Story of Enlightenment by Deepak Chopra
You are a Badass by Jen Sincero
Every Day We Live Is the Future: Surviving in a City of Disasters by Douglas Haynes
Who Owns the Ice House?: Eight Life Lessons from an Unlikely Entrepreneur by Clifton Taulbert
NutriBullet – make your own healthy smoothies
Eat Right Now – start meditating and eating right
Insight Timer – add some meditation to your life
Training for More – join a running club
Bennington County Coalition for the Homeless – support directly
Bennington Area Trails System – support directly