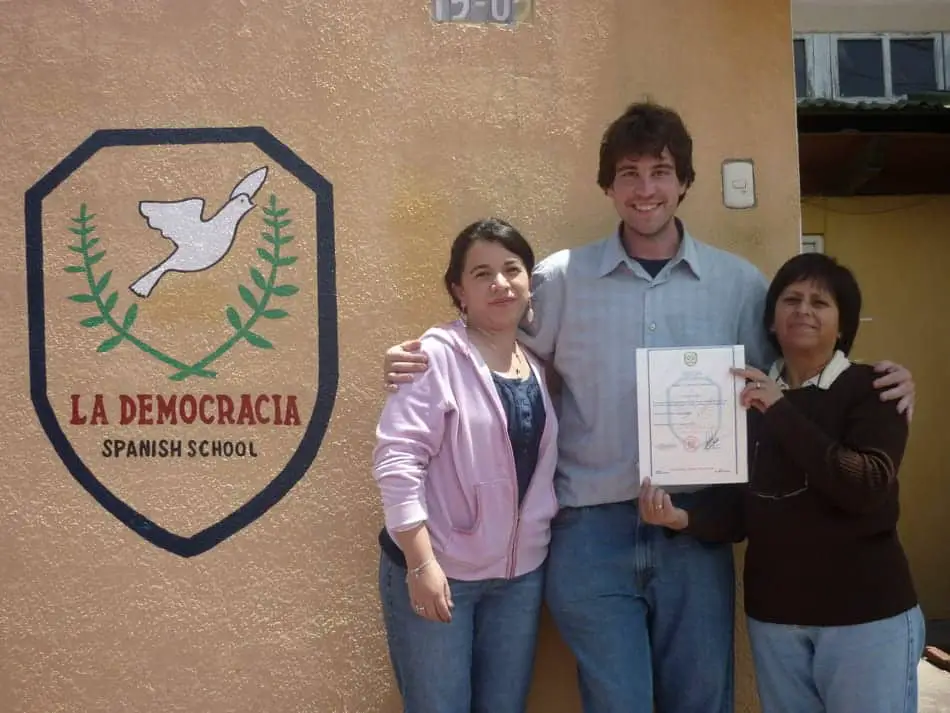 Most people would love to learn a new language. Despite having managed a language school in Peru, and having personally paid for many language courses and resources over the years, I continue to be surprised at how expensive and ineffective language learning can be.
So, getting straight to the point, what is the cheapest way to learn Spanish fluently? In my years of experience, and after crunching the numbers, this is my best answer:
Make some time for yourself, fly to Guatemala, study at La Democracia Spanish School in Quetzaltenango (also known as Xela), and take 1-on-1 private Spanish lessons for 5 hours a day. Live with a host family and practice your Spanish all day long in an authentic, immersive environment.
This is not just talk. This is how I learned Spanish to a certified proficient level after years of failed language learning attempts.
Back when I was a primary school teacher, I spent my 6 weeks of summer vacation at La Democracia Spanish School for two consecutive, 6-week summers. After finishing my work agreement, I took my savings and moved to Xela for 9 more months.
I spent 6 of those months at La Democracia Spanish School where I took, and passed, the DELE  B2 and C1 Spanish placement exams which are organized by the Instituto Cervantes. This gave me a Spanish level of Effective Operational Proficiency.
But why do I say that this is the cheapest way to fluency? Let's examine the topic some more, crunch some numbers and find out.
How Long Does It Take to Become Fluent in Spanish?
According to the Foreign Service Institute of the U.S. Department of State, Spanish is considered a Category I language. This means that it is relatively similar to English compared to other languages.
They estimate that an average language learner needs between 600-750 class hours to become proficient in Spanish. They claim that Spanish proficiency can be reached in 24 weeks. Obviously, many factors will influence your individual results, but it offers a numerical guestimate which we can use as our baseline.
Let's be generous and say that you can become fluent in Spanish in 600 hours. You could become fluent in the following timelines:
1 hours a day, 5 days per week = 2 Years, 3 Months, 2 Weeks, 4 Days
2 hours a day, 5 days per week = 1 Year, 1 Month, 3 Weeks, 3 Days
3 hours a day, 5 days per week = 9 Months
4 hours a day, 5 days per week = 6 Months, 3 Weeks, 6 Days
5 hours a day, 5 days per week = 5 Months, 2 Weeks, 1 Day
7 hours a day, 5 days per week = 4 Months, 2 Weeks, 1 Day, 5 Hours
10 hours a day, 5 days per week! = 2 Months, 3 Weeks, 2 Days
Why does this timeline matter? By approximating how long it might take to become fluent in the language using different dedicated study frequencies, we can better guess the costs associated with achieving this goal.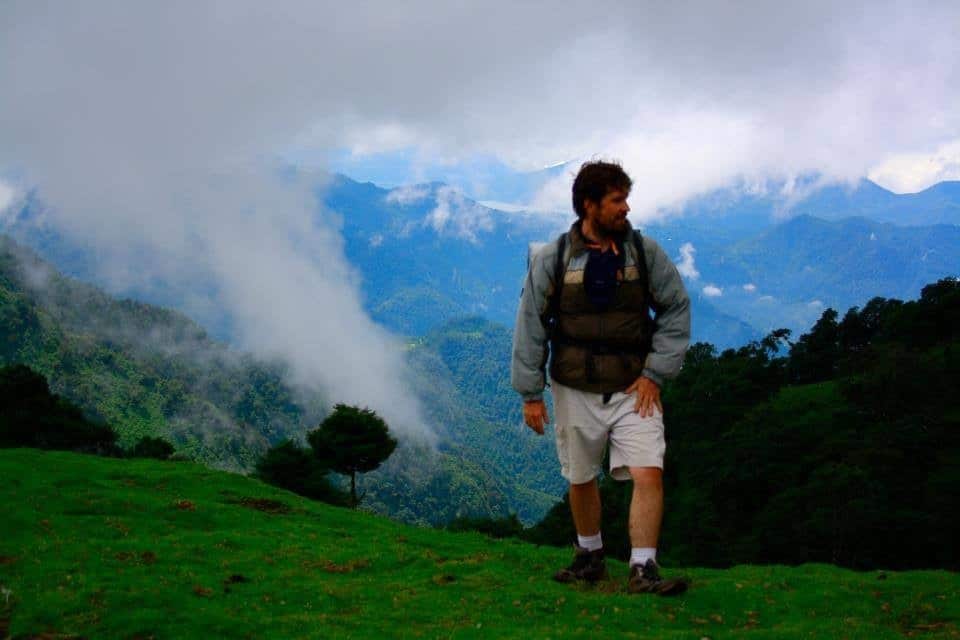 How to Best Learn a Language
Many people use Duolingo, Rosetta Stone and/or listen to podcasts expecting that they will achieve fluency in a language. They might, but it is honestly unlikely.
Others take group classes 2 or 3 times a week, yet stall at the lower intermediate level, never truly gaining proficiency in the language.
There are many, many ways to learn a new language.
Self-study books and courses like Rosetta Stone
Podcasts like News in Slow Spanish
Apps like Duolingo
Websites like Lingq, which I HIGHLY recommend, by the way!
Group classes
Private classes
Private tutoring
Private Skype lessons
Full immersion programs
Figuring it out organically on a need-based approach
Focus on input (reading and listening)
Focus on output (primarily speaking with some writing)
Moving to a country which speaks your target learning language
Finding a partner who speaks your target learning language
Combinations of the above
Others, like myself, travel to a country expecting to gain fluency, but spend most of their time hanging out with other expats and never truly master the language. This has happened to me so many times it is embarrassing.
In all of my years travelling and dabbling with languages, I have seen the most success in myself and others when:
Massive input + Massive output + high authentic immersion = efficient language acquisition
What does this mean? In a nutshell, it means the more you use a language in authentic settings, the faster you acquire the language. Immersion leads to efficiency, and efficiency means cheaper language learning in the long run.  
La Democracia Spanish School Program
La Democracia Spanish School in Quetzaltenango, Guatemala is where I learned Spanish. The program was fantastic, the teachers excellent, and the host families extremely warm and welcoming.
And, it was the cheapest immersion experience I have ever found for any language, anywhere in the world! I'm serious. I have spent countless hours looking for comparable programs for any language you can think of. If you find something that equals this, please let me know ASAP!
The program includes:
Classes: 5 hours of private classes daily (Monday to Friday, 8 a.m. to 1 p.m.)
Discounts are available for groups of 6 or more. 
Prices do not increase in the summer. 
Home stay includes: Private room, shared bath & 3 meals per day Monday to Saturday.
There is a one-time reservation fee of $30 USD paid when registering for classes. This is NOT part of the tuition. 
The cost for 25 hours of 1-on-1, individualized Spanish classes with a loving host family and basically all of your meals taken care of?
(Note: "Q" is the Guatemalan currency symbol. The currency is called the Quetzal.)
Q 1,500 per week! That's $195.19 per week as of today's currency exchange rate!
At an average of 4.33 weeks per month, that adds up to:
$845.17 per month for 108.25 hours of private Spanish classes, your housing, and 86% of all of your meals provided for you! WOW!
Add another $30 for the initial registration fee, and that makes $875.17 for the first month. Still… WOW!
Remember, these are PRIVATE, 1-on-1, INDIVIDUALIZED Spanish classes we are talking about, not group classes with up to 15 classmates or more. This is an incredible, and intense, learning experience. You will be challenged to speak constantly, listen attentively, and to really push your Spanish to the next level… for 5 hours a day! Incredible!
On top of that, you will be living with a host family who will be speaking Spanish with you pretty much all of the time. That is invaluable in improving your Spanish skills in an authentic setting. I absolutely loved my host families, and I still consider Dona Rosie to be my Guata-mama to this day!  
The food, by the way, is simple but delicious. Each family cooks slightly differently. I especially enjoyed Dona Rosie's black bean, egg, cheese, banana, bread and coffee breakfasts. I would go back just for that alone!!!
Additionally, Quetzaltenango, while it does have a little bit of tourism, is a pretty authentic city. Spanish and K'iche', a Mayan language, are the main languages spoken. If you are in the market or a local store, you will most likely need to speak Spanish, adding to the immersion and authenticity.
Don't worry, people in Quetzaltenango do understand some English, especially in the beautiful center of town, and especially at the tourism agencies. There will also be many other language learners in town, so you will be able to get by if you are beginning with zero Spanish.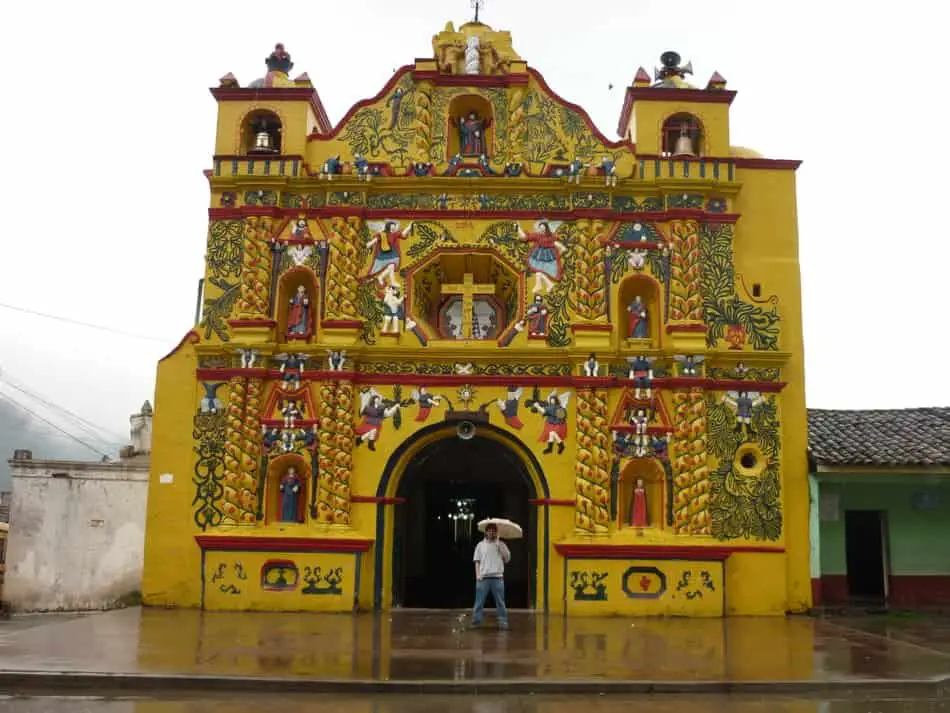 Costs Breakdown
According to the Lessons website, the average cost for private Spanish lessons in the USA is $30 per hour, and the price can range from between $15 and $40 per hour. I feel that this is pretty accurate for any reasonably professional, private Spanish learning experience.
While fairly priced in my opinion, it still adds up, especially when you consider that you will need about 600 hours of dedicated language learning to gain fluency in Spanish. Were all of this to be done with private lessons, that would be about:
600 hours at $15 per hour: $9,000
600 hours at $30 per hour: $18,000
600 hours at $40 per hour: $24,000
So, to become fluent in Spanish through private lessons would cost about $18,000, on average! This is just for studying with private lessons in the USA without the added benefits of your rent and food being paid for, nor having a full immersion Spanish speaking environment around you.
Let's compare that to the cost of learning Spanish with private lessons in Quetzaltenango, Guatemala.
We already saw what the full program costs. Private lessons, as of the time of writing this article, are about $5.21 per hour! Let's compare prices again:
600 hours at $5.21 per hour: $3,126
600 hours at $30 per hour: $18,000
Holy cow! That is a drastic difference. Now, to reach the 600 hours with the full program costs and timeline would look like this:
600 hours / 25 hours of private lessons per week = 24 weeks (That's the same as the Foreign Language Institute timeline. Imagine that!)
Note: 24 weeks = about 5 Months, 2 Weeks, 1 Day
24 weeks x $195.19 weekly program fee = $4,684.08
Add the $30 registration fee = $4,714.08
Add MAYBE $1,000 for additional food and trips over the 24 weeks = $5,714.08
So, you can LIVE in Guatemala for 24 weeks, get 600 hours of individual, private Spanish classes, become fluent in Spanish, have basically all of your meals provided for you, and do it all for less than $6,000! Incredible.
Compare that to your average cost of about $30 per hour in the USA, and you would be spending $18,000 just for the lessons alone. Add your much higher rent and food costs, and you are talking about a seriously expensive language learning experience.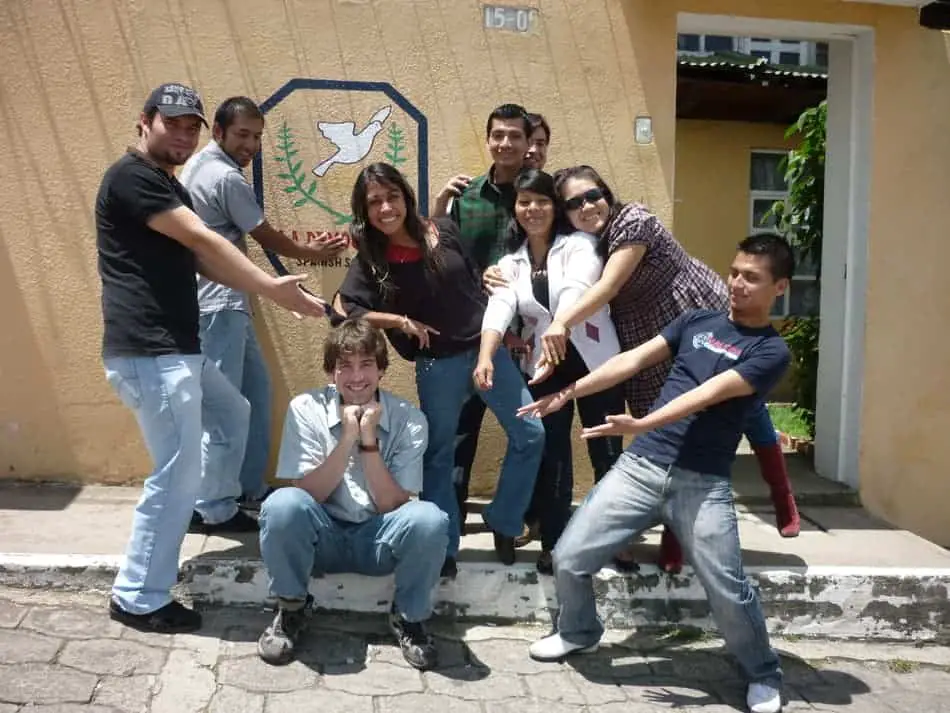 Travel Costs
But what about travel costs? Surely getting to and from Guatemala must be very expensive, right?
Well, I did some checking on Skyscanner, and right now you can find return tickets to Guatemala City from the following locations for:
New York JFK to GUA: $439
Houston to GUA: $222
San Francisco to GUA: $358
Chicago to GUA: $291
That is pretty cheap.
NOTE: I would recommend getting private transportation from the Guatemala City Airport to Quetzaltenango. The roads between these two cities are not the best, and the public transportation consists mostly of chicken buses, which are old school buses from the USA that have been wildly painted and jam-packed full of people… and animals!
Chicken busses are awesome, but I would not recommend them for your first trip for 3+ hours with all of your luggage. Contact La Democracia Spanish School and arrange private airport pickup and shuttle to Quetzaltenango. It's pretty cheap and totally worth it.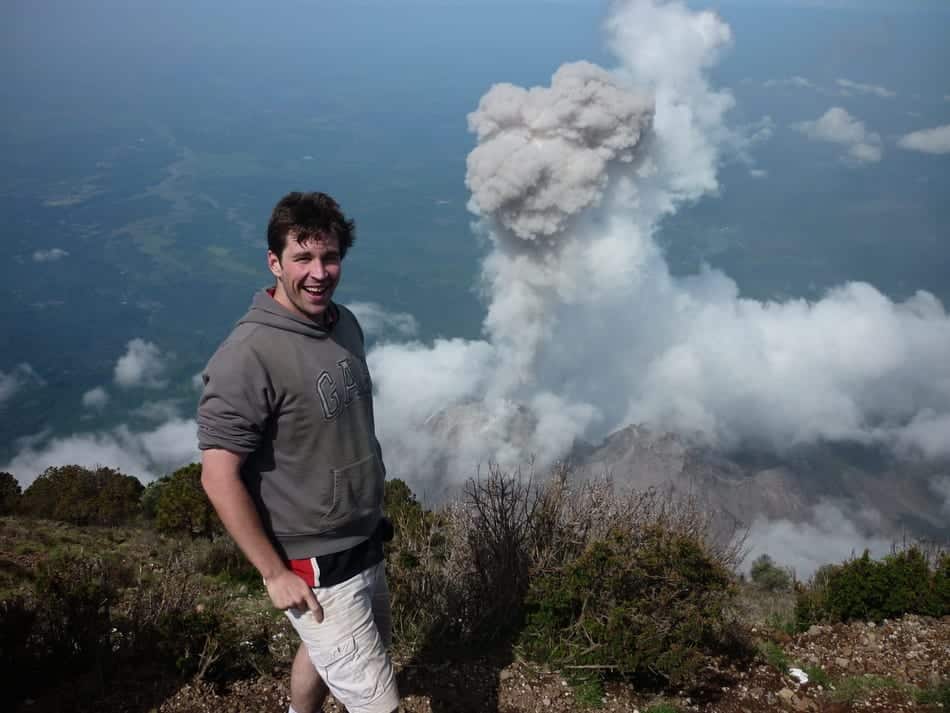 Speed Up Your Learning
600 hours of class hours is fantastic, and you can accomplish that in 24 weeks with this cheap Spanish program.
Now add to that:
Another 2-3 hours of independent study and homework Monday through Thursday
The authentic language usage at your homestay
The authentic language usage in-and-around town
Additional language study and usage during the weekends
Making local friends and communicating with them in Spanish
As you can see, you can really accelerate this process. In fact, I feel like 3 solid months of this program and you can go from zero to proficient. That would cost:
3 months = about 13 weeks
13 weeks x $195.19 = $2,537.47
Add your $30 registration fee = $2,537.47
Add travel to and from Quetzaltenango… let's be generous and say $600 = $3,137.14
Add additional food and travel expenses for 3 months… another $600 = $3,737.14
All this is to say that for 3 months and less than $4,000 you can LIVE in Guatemala AND become fluent in Spanish.
If you tried to do that in the USA it would, at the very best, take probably a year and I am guessing close to $12,000!
To me, it's a no brainer. Even if you have to take a 3-month sabbatical from work, it is worth it. Even if you split this into seven 2-week vacation trips, it is worth it.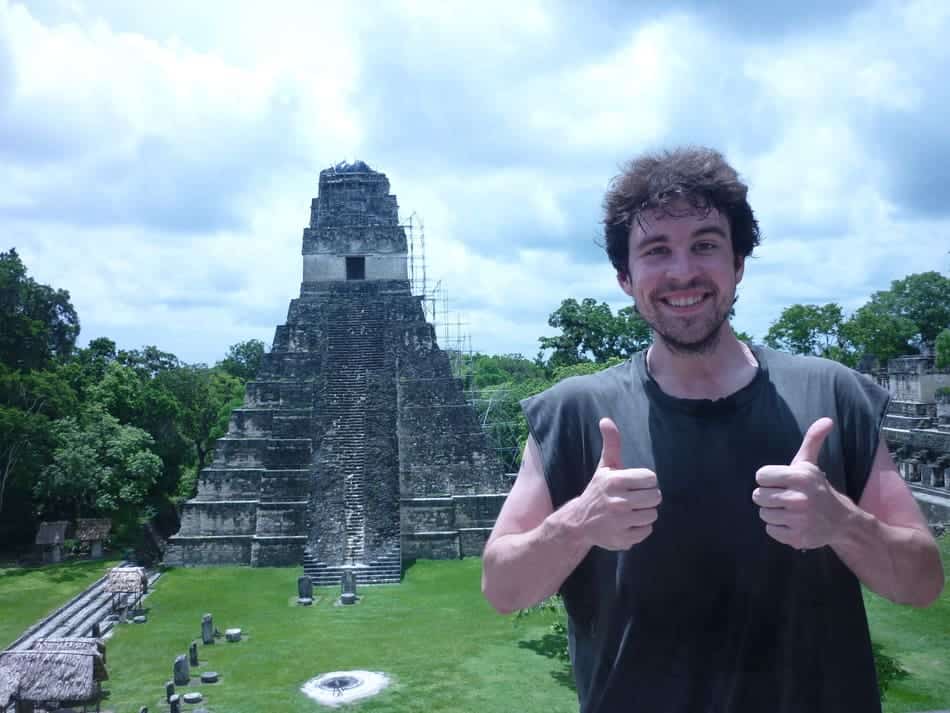 Is Quetzaltenango, Guatemala Safe?
Quetzaltenango is the second largest city in Guatemala. It is generally a pretty safe place to be, and I had absolutely no issues whatsoever during my year spent living in the city. That being said, as with any city in Central America, or the world for that matter, there is crime and there are some things to consider:
Beware of pick-pockets, especially when in large crowds.
Beware of pick-pockets while on public transportation. The busses are crowded and bumpy.
Stay in the safer parts of town, like the central Zone 1, especially at night.
Always be aware of your surroundings.
Do not buy things from people on the street, like bus tickets of entrance tickets. You might get ripped off. Instead, acquire what you need from your Spanish school or a reputable travel agency.
Find a secure ATM, like inside of a bank, to withdraw any needed cash.
Only carry what you need, and leave your valuables and excess cash safely at home.
Walk around and explore with other students at your school or with members of your host family.
There are many street dogs walking around the streets. They will mostly leave you alone. Make sure you leave them along, too!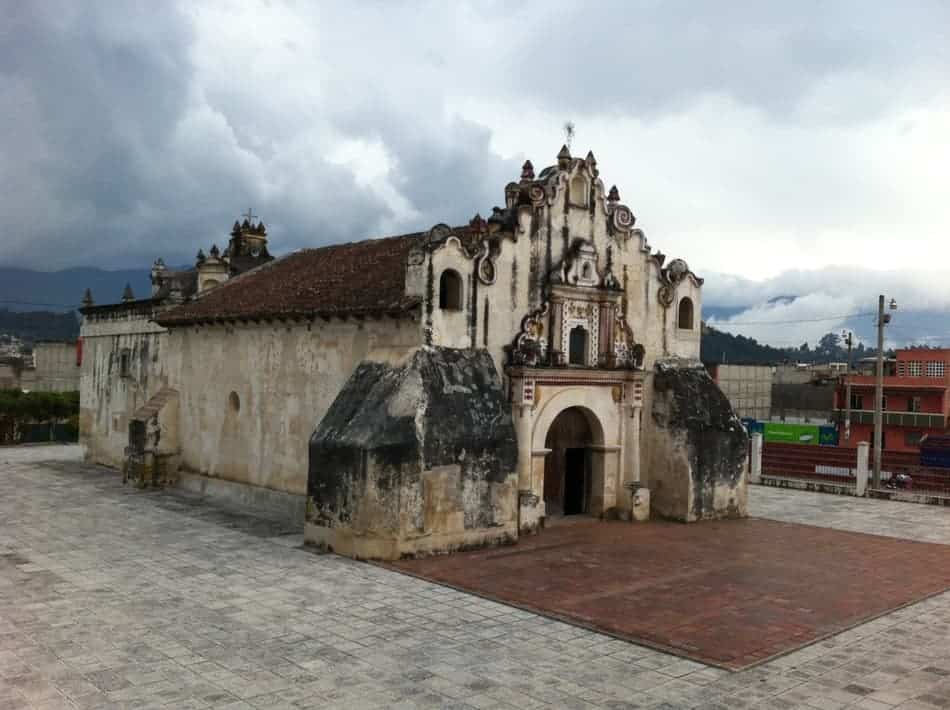 Related Questions
What other countries offer very cheap Spanish classes? For cheap and quality Spanish lessons, look primarily to Latin and South America. While Guatemala is my favorite option, consider these countries for a bit of cultural, culinary, and colloquial diversity during your Spanish studies. For the cheapest and safest options, it is recommended to avoid the capital cities and bigger cities in each country. I recommend:
Guatemala, of course!
Nicaragua
Bolivia
Ecuador
Peru
Spain – especially with the continuing poor economy
Besides studying Spanish, what else is there to do in Guatemala? WOW, there is so much to see and do! They have beautiful ruins and pyramids, natural springs, excellent hiking, really of churches, tons of history, volcanoes that erupt all the time, and the best part is… tourism can be as cheap as Spanish classes!
I did a quick search on Trip Advisor to see some current pricing. The school has much better pricing deals, and I did some amazing group tours the years that I was there. For like $200, a large group of use spent about 4 days travelling around the country to Semuc Champey, Tikal, Rio dulce and Livingston, Antigua and Lake Atitlan, among other things. It was incredible. If you can, try to arrange one of the large group trips.  
While you are there, be sure to check out the places on this list. I visited and hiked them all, most of them multiple times. So from experience, I highly recommend:
Pyramids of Tikal – Worth every penny. I went twice.
Semuc Champey – Stunning natural pools of water.
Santa Maria Volcano Hike – Watch another volcano erupt at the top. About $55-$60 or much less.
Climb the Volcano Santiaguito – I did it, and watched it erupt in front of me! INCREDIBLE!
Trek to Chicabal Volcano and Lagoon – A Beautiful hike! About $50 or less.
Las Fuentes Georginas Hot Springs – Soooo relaxing. About $50 or less.
3 Days Hiking from Xela to Lake Atitlan –A stunning hike! About $150, but you can probably find it for less.
Chichicastenango Market – It's a big hot mess, and wonderful. Do be careful of pick-pockets!
Climb Volcano Acatanango – Watch the Fuego Volcano erupt in Antigua. It's cool!
Climb Pacaya Volcano – See lava fields and roast marshmallows on then! Yummy!
Lake Atitlan – Super scenic. Lot's of tourism option while there.
Church of San Jacinto in Salcajá – First church in Central America. Amazing history.
La Iglesia de San Andres de Xecul – Most colorful church I have ever seen. Sad and interesting history.
Climb La Muela in Xela – This is literally my favorite hike in the entire world! I hope you enjoy hoping around big rocks on a dormant volcano… yep, another one!
What are the U.S. Department of State, Foreign Service Institute, Category I languages? You have seen how long it would take a native English speaker to learn Spanish, a Category I language. The other Category I languages, which have similar timelines for achieving fluency, are:
Danish
Dutch (The new language I am currently learning.)
French
Italian
Norwegian
Portuguese
Romanian
Spanish (You already knew that!)
Swedish