I have worked for other people pretty much my whole life. I like to think that I worked hard and made an impact along the way; yet my efforts have largely been to accomplish other people's goals. There is nothing inherently wrong with that. I have learned much along the way and met many amazing people thanks to my work.
For years, however, I have had this nagging undercurrent of wanting something different. As a mentor of mine enthusiastically says, I wanted to Be Something Wonderful. In my search for answers, secrets, steps, clues, whatever… I serendipitously stumbled upon the writings of Chris Guillebeau. His works were a major inspiration for my creating and actually publishing Fat, Broke and Stupid. I would like to share how his books influenced me, so that they might influence you.
(Disclaimer: This article contains affiliate links.)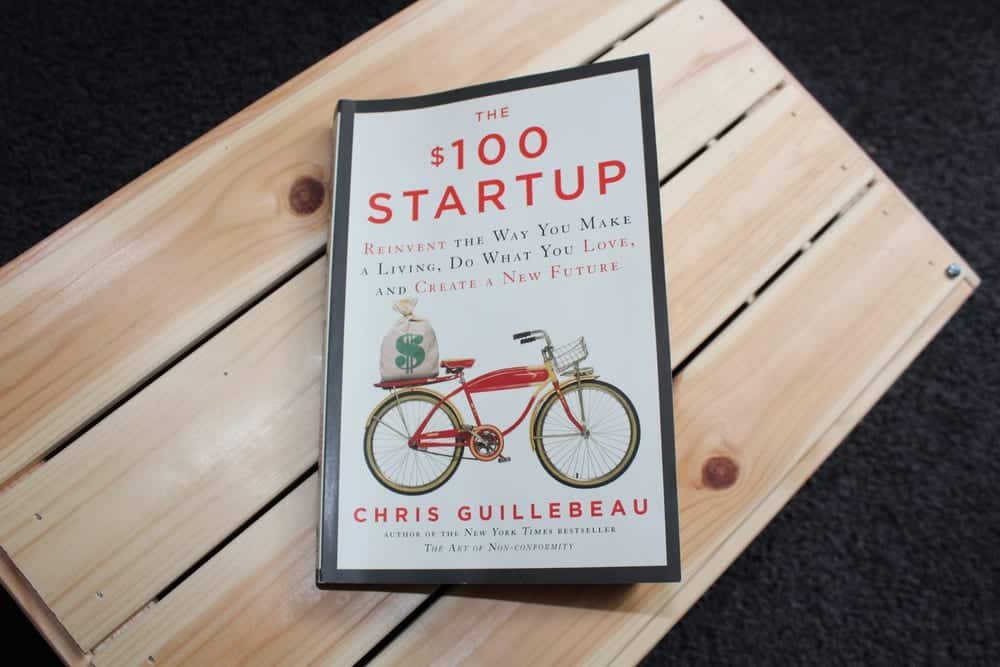 I have also read these books by Chris Guillebeau:
NOTE: I have yet to read:
Needless to say, given my high praise for Chris Guillebeau and his books that I have read, these last three are high on my To Read List.
Overview
On the very first page of the prologue I read:
"Dear boss, I'm writing to let you know that your services are no longer required. Thanks for everything, but I'll be doing things my own way now."

-Chris Guillebeau, The $100 Startup
It moved me. From there, the information hit home more and more, and my ideas turned into a plan.
In the most laser-focused of summaries, this book can be broken down into two critical themes:
Freedom: We all want freedom. We need to identify what we really want and figure out how to make it a reality.
Value: When we create something that helps others and we share it with them, we create value. To achieve freedom, value is key.
I identified that making personal change and inspiring others to do the same was how I wanted to achieve freedom through value. I want to improve my health, my financial stability and my general ignorance about most things. Some would argue that I should focus on one niche area of one of these passions, and maybe they are right, but based on the collected readings of Mr. Guillebeau I want to challenge this assumption and create value for others and for myself within all of my passion areas.
Here you will see, section-by-section, chapter-by-chapter, how this specific book inspired action in me. By no means consider this a complete summary of the book. I have cherry-picked specific ideas which I found particularly insightful. The book itself is filled with even more useful ideas, exercises, inspiring stories and more which you might find useful for you. I hope that you find value in my reflections, and that after reading this post you begin taking action yourself.
YouTube Video
You can also watch my YouTube video summary of the book!
Part 1: Unexpected Entrepreneurs
Chapter 1: Renaissance
One of the things I really enjoyed about this book were the many stories of people who started successful businesses with an idea, $100, and the daring to go for it. This self-efficacy, knowing that I can do it because other people have done it and are doing it, has been stimulating. The current job market has changed. People can quickly and cheaply launch an idea and get immediate feedback from their audience. Essentially, you can try something out and see what happens right now. Business plans and MBAs are not a prerequisite. Anyone can do it, and people everywhere are doing it. But how? Well, here is one formula for success I learned from the book:
Passion or skill + usefulness = success

Chris Guillebeau, on succeeding with your microbusiness
Look for ways to converge your passions and skills with things that other people are interested in. Use your life of transferrable skills on your new venture. You might need to take a moment to realize what these transferrable skills are, and once you do it can be an eye-opener. At the end of the day, all you need to have a business is:
A product or service
An audience who will pay for this product or service
A way to get paid.
That's it. Also, strategic giving has been a major factor in many people's success, and one which I hope to model myself.
Chapter 2: Give them the Fish
A significant step is to know what people actually want, not what they say they want. If you can figure this out and offer people what they actually want, there is an opportunity for success. A nice example from the book is that people who go to restaurants don't necessarily want the food, they want the experience of being taken care of so that they can relax. This leads back to value, because if you can give people what they actually want, you are helping them. This forced me to think hard about what I actually want, as I am the prototype audience of Fat, Broke and Stupid. I had to figure out how I can create value for myself and for others. I know that I want to make personal change. I know that other people want to make personal change. The question now becomes: How do I help us make personal change? What do we need, and how can I provide it for us?
A great message, and perhaps the most transformative takeaway I picked up from this chapter is the following quote:
"An ounce of action is worth a ton of theory."

-Friedrich Engels
I am a thinker. I often suffer from the condition known as paralysis by analysis. The challenge for me is to get out of my own head and just start. To take action and begin creating something which will (hopefully) help myself and others.
Chapter 3: Follow Your Passion… Maybe
I love learning and talking about personal change. I find it fun. It is also something I want to share with the world. Specifically, I like reading books, reading inspirational stories, doing experiments, and tracking results and changes. I cannot get directly paid for these activities; rather, I need to look for indirect means of turning these hobbies into a business. I also need some self-awareness in understanding if I want these hobbies to be a business. Sometimes it is nicer to keep them separate. I found this formula helpful in determining if I had an opportunity with my ideas:
(Passion + skill) + (problem + marketplace) = opportunity
Many of the people featured in this chapter were able to turn their passion into a solution to a problem, which resulted in a profitable business. Many were able to do this in just one day! It has taken me longer to get going, I admit, but still relatively quickly. Others, like Benny Lewis from Fluent in 3 Months had to overcome perfectionist tendencies and just get his message and product out into the world. The same applies to me. Still, good business sense is admittedly important to make this an actual business, not just a hobby. And good businesses provide solutions to problems.
Chapter 4: The Rise of the Roaming Entrepreneur
Digital nomads and roaming entrepreneurs are increasing in number. With information publishing being profitable, and with the quality of online publishing improving drastically, it is becoming more and more attractive to live this type of life. Again, knowing that it is possible and reading stories about how people have achieved it is encouraging. To ensure success, there are some things that I am still considering, and which I am still defining my answers:
Do I really want this lifestyle?
Is my business structured around my life, or is my life structured around my business? 
Will I be willing to set up the business before I hit the road?
Will I be willing to put a big focus on the work aspect, or will I lose focus on the anywhere part?
Will I still be able to follow my passions and help people with useful products as I travel?
Chapter 5: The New Demographics
"Business opportunities are like busses; there's always another one coming."

–Richard Branson
For me, the problem isn't business opportunities… yet! The problem is ideas. I'm generating them faster than I can even write them down. A welcomed change from whatever else I used to be thinking about. But how to know what to focus on? Creating a Possibilities List and using the Decision-Making Matrix have been helpful tools for me to know where to put my short-term efforts. Also, knowing who my audience is has added strategic focus to the work that I hope to accomplish. Surveys will be a great tool I plan to use to engage directly with my audience and get input regarding what is important to them and how I can create value for them. In the end, my marketing plan will not be to persuade people to buy something I offer; rather, I hope to invite them to also make personal change in their lives in parallel with me.
Part 2: Taking It to the Streets
Chapter 6: The One-Page Business Plan
Here it is, quite possibly my most favorite quote from the book:
"In the battle between planning and action, action wins."

-Chris Guillebeau, on action vs. planning
As a thinker and planner at heart, this one hit close to home. It certainly helped inspire me into action. I made it my mission to launch this website as soon as possible, start building an audience, and only then respond to the changing needs of audience. My bias is now towards, with a plan as I go attitude. And when you do think, what should you think about? Thinking about innovation is common, but it is possibly better to think of usefulness and how your products and services can be useful to your audience. At the end of the day, the most important question is: "How will this business help people?" I found The One-Page Business Plan and The 140-Character Mission Statement especially helpful in planning Fat, Broke and Stupid.
Chapter 7: An Offer You Can't Refuse
Often times, what people say they want and what they really want are not the same. It will be my job to figure this out in my audience. By doing so, and then creating products which are useful and valuable in addressing real wants and needs, I will create an offer that my audience cannot refuse. To turn this into a business, it also needs to be something people are willing to pay for. The tricky thing here is that while we are generally OK with buying things, we don't like to be sold. I know I don't. In fact, I have intentionally turned down buying products in the past when I felt that I was being presented with a hard sell. It's off-putting, and I hope that I never do that on this website. Instead, I would like to invite everyone into this community. My hope is that what I do produce and offer is useful for all those seeking to make personal change in their lives. This equation might help in remembering how to make a strong offer:
(right audience) + (right promise) + (right time) = offer you can't refuse
And a nice strategy is to overdeliver. When you come here looking for one thing, receive it, and then get more on top… wow… that is special. I seek to do the same, so be prepared for some surprises along the way.  
Chapter 8: Launch!
The big day is finally approaching! It is time to launch your product, service, and/or idea into the world! It's exciting and terrifying at the same time. I know I feel a little bit of both just writing this. For a successful launch, I found this book helpful. First, let's define a launch as "series of communications with prospects and existing customers." Think of the film industry which spends months, if not years, telling the story and setting up excitement for movies before they are released. Keeping my word and preemptively admitting flaws and weaknesses about the product beforehand are also powerful tools in a successful launch. It's important to remember that a successful launch is not all about money. They can increase your influence in your market and deepen relationships with your audience and potential audience members. Building deeper relationships with my audience will be key for me, and it might be for you and your project, too. The Thirty-Nine-Step Product Launch Checklist is a nice tool from the book to help prepare for more successful launches.
Chapter 9: Hustling: The Gentle Are of Self-Promotion
Hustling is, as defined in the book, "the ability to get the word out about a product." The key is to not only talk a good game, but to back it up with hard work. Make and have something worth talking about. Simple, no? This easy formula sums it up pretty nicely:
style + substance = impact
As with many businesses, my focus is to provide value and help people. The more I successfully do this, the more my business will grow. Genuinely caring and being truly helpful without expecting people to throw money at me is the mission, which connects with the Strategic Giving Marketing Plan offered in this chapter. It might mean saying "No!" to money-making opportunities, but I need to stay focused on my goals. An interesting technique from the book is to say "Yes!" to basically all opportunities that come my way in the beginning. Think of Jim Carrey from the movie Yes Man. Once I get more established, I can then focus on opportunities which make me scream "Hell Yeah!" while being able to say "No!" to everything else. Still, at the end of the day I need to let people know how to get my product, and The One-Page Promotion Plan has many insights on how to do this.
Chapter 10: Show Me the Money
I have had many hobbies over the years. They have been wonderful and I have enjoyed them immensely. A business, however, is not a hobby. In a business, one must earn money. This means putting an emphasis on revenue and cash flow. Simply put: to be a business, I have to make money. It's not always nice to discuss, because really, I just like talking about this stuff and I want to help others. But if I do not make money it is just a hobby, one which will be given more limited attention due to my having to have a "real" job to earn money while continuing to deepen my relationship with others and generally just live my life. Fortunately, starting a business today can cost almost nothing. I have put down just about $100 to get started with this website. If it works, I can invest more money. If it fails, $100 is a relatively low entry cost to see if my idea had any legs behind it. As for getting paid, there is more than one way to do that, and this book outlines many options which I am considering as a means of earning money. More than money, there are creative ways to get what you need to succeed, such as access to help from your community of family and friends. I probably have more than I think, and being creative about finding what I need will help in all areas of my life, not just in business.
Part 3: Leverage and Next Steps
Chapter 11: Moving on Up
Many people discussed in this chapter found starting their business harder than growing it. For me, figuring out how all of this works has been a welcomed challenge, and also a difficult one. My next mission will be to find out what works and what doesn't. Once they did, and hopefully once I do, building momentum will be easier. During this process, tweaks, or small changes which make big differences, will be important. Through it all, the most important thing is to keep taking action. I will not forget this. Additionally, my audience will be interested in me just as much as in the business and message I offer. A strong social media strategy will be to talk about myself and include myself in the story. Some of my most trusted sources of information online do this, and it occurred to me that I, too, value the people as much as what they offer me. Should the time come when growth is possible, there are some easy options available, and learning more about vertical and horizontal expansion has been especially useful in my long-term strategic planning. And remembering that expansion is not a requirement reminds me that I own the business; it does not own me. I should only grow if I want to and if it makes sense for me. Staying small and saying "No!" to opportunities is a viable, and profitable, option.
Chapter 12: How to Franchise Yourself
I have found it challenging to do everything in the business. I want to focus on growing individually, thinking, and content creating, but I also have to work on web development and administer all of the project on my own. Some of this work I deeply enjoy, some of it gets in the way of the work I truly want to do. So, how can I leverage my skills and contacts to effectively clone myself? Outsourcing is one option, but its use depends on the kind of business I want and on my personality. Using the Hub and Spoke Model, where I have one home base to focus on and I branch out from there, is also quite useful. Joint ventures and partnerships are something which might work for me, and affiliate partnerships can be powerful. In fact, much of what I hope to do at the beginning will be based on affiliate partnerships. More information on each of these topics is outlined in this chapter. There is also a great template of a One-Page Partnership Agreement which I can use to formalize my agreements with future partners. I really liked the idea of trading as a means of growing the business. And again, at the end of the day this is a business, so remembering to do a business audit at regular intervals is important.
Chapter 13: Going Long
"I own my business. The business doesn't own me."

-Cherie Ve Ard
I repeat this to myself to keep me grounded on what is important to me: my relationships, personal change, and my desire to help others. This business should be a big part of my life, but it should not dominate and control my life. With that in mind, where will this thing lead me? Quite honestly, I have no idea, so I should focus on what I like doing for now. I should say "No!" to growth if it doesn't align with my values and goals. I should listen to my gut. I know what the right thing to do for me is, so I should do that. There will be others who might lead me astray, and I should never let other people talk me out of doing what I know is the right thing. Additionally, I should remember to work on the business, on activities which help the business grow, such as: business development, offer development, fixing long-standing problems, pricing review, and customer communication. Spending too much time working in the business and reacting to whats around me will be neither enjoyable nor make any major impact. This is a looking at the forest for the trees approach. All of this depends on what kind of freedom I want for myself. And, as always, I should regularly monitor two key metrics that are the lifeblood of my business. I have identified my key metrics. Have you identified yours?
Chapter 14: But What If I Fail?
"Time is limited, so don't waste it living someone else's life."

-Steve Jobs
I don't need permission to pursue my dream. Its best just to begin. Most people don't own their own business, and a percentage of those people will not be happy with my non-conformist choice. They can say what they want, but at the end of the day the biggest battle is me vs. my own fear and inertia. Thankfully, this means I am in control of managing it. I know what I need to do. Now I just need to do it. No more waiting. Time for action.
The biggest takeaway from this book is: "Don't waste your time living someone else's life."
THANK YOU!
So, there you have it: The $100 Startup by Chris Guillebeau and how the ideas in this book are shaping the work I do. If you also have this nagging feeling of wanting to start your own business based on your passions, I strongly recommend buying and reading this book, along with all of his other books.
A FREE GIFT for YOU!
As a special thank you, I have also prepared a "Just a Taste" 1-Page Summary of the book for your continued reference and use. Click here to download it for FREE!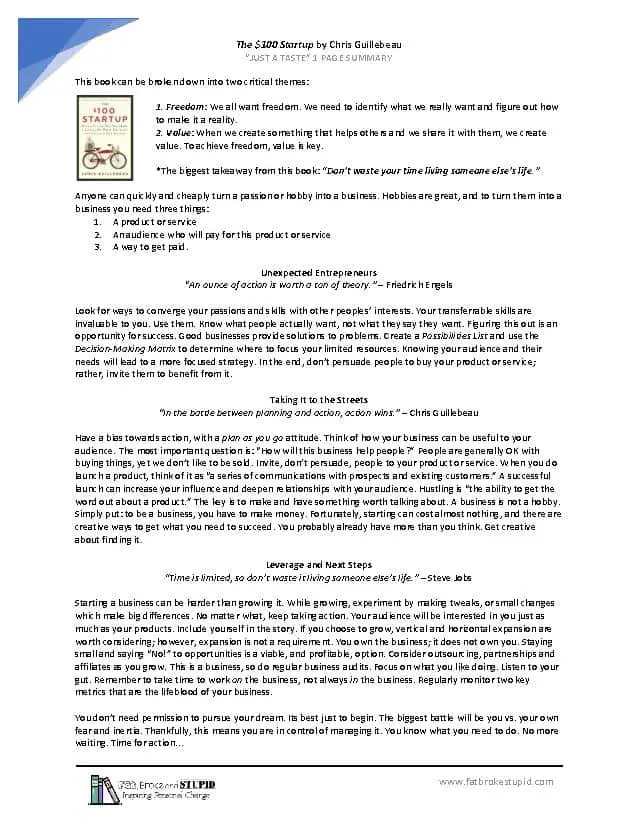 NEXT STEPS…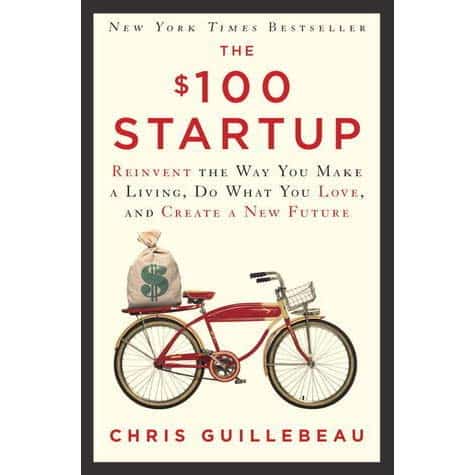 Get this book, read it, read it again, and apply it to your life. Who knows, you might just turn your passions and hobbies into the next $100 Startup! To buy The $100 Startup by Chris Guillebeau, click here, or on any of the other links in this review.
I make this recommendation because I absolutely love this book and all of the books that I have read by him. I want more people to read them and to begin creating lives based on freedom and value.
This is a lifelong journey, and I (we) are not there… yet!