I have always wanted to run a marathon. The thought of finishing one is so inspiring. The problem is: I'm fat, slow and not particularly good at running. When the day comes, my only hope will be to cross the finish line before the cut-off time so that I can get my coveted finisher medal.
To that end, I wanted to find out how long marathons stay open for beginner, slow runners like me. So, instead of actually training or running, I sat down and did some research. This is what I found out:   
The average marathon stays open for 6 hours, 52 minutes, and 9 seconds. The most common cut-off times were between 6 and 7 hours. The cut-off times ranged from 4 hours and 30 minutes to 11 hours and beyond. I even found one with a 27-hour time limit, and one with no time limit at all.
There are many factors which determine the variation in marathon cut-off time decisions. Each marathon will be different. If you are considering running a marathon and worried about finishing on time, go to their official website to find the specific details for your race.
For more general cut-off time information, keep reading this article. I did this research to learn more about marathons and because I like doing research. Now I offer it to you.
From one beginner, slow runner to another… good luck in accomplishing your goals!
Where Did the Results Come From?
I went to www.runningintheusa.com and found a registry of all of the scheduled marathons in the USA for 2019. I chose the month of September to do my analysis because it is one of the most common months for marathons according to www.findmymarathon.com.
From there, I went down the list and analyzed 35 individual marathons from Sept. 1, 2019 through Sept. 15, 2019.
In case you were wondering, there were 715 marathons scheduled for 2019 in the USA when I did my initial search. That's a lot of marathons.
In total, I looked at about 5% of them. This data is clearly incomplete, but it's a decent sampling from across the country during a busy marathon month.
You can find the full table of the marathons I looked at and their cut-off times at the very end of this article. You can also download the Excel spreadsheet I used for my analysis to get additional information on the cost for each marathon, their dates, and links to all of the respective websites.
While reading over all of these marathon websites I gained some insights into why marathons have cut-off times, and what happens to runners who do not finish on time.
Why Do Marathons Have Time Limits?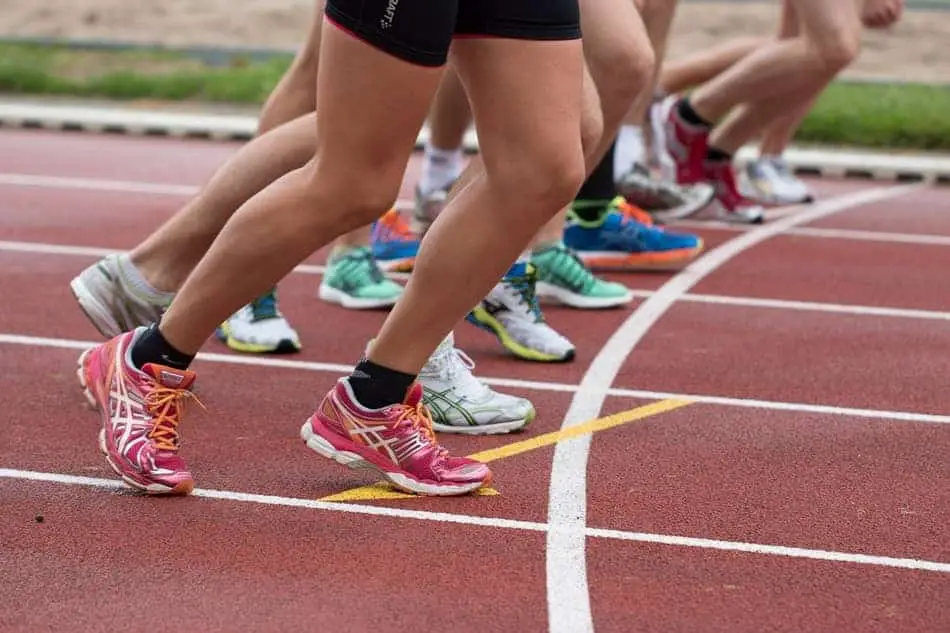 Motor Vehicle Traffic: Marathons are no easy event to organize. They can require large-scale coordination with local governments, local communities, medical staff, support staff, volunteers, the runners themselves and their family and friends.
They can require closing down roads, parks, trails and other transit areas for the duration of the marathon. On top of that, all of the traffic from staff and participants to-and-from the marathon can be annoying for non-marathoners.
To allow life to return to normal for the local community, the marathon cannot last forever. Therefore, limits are placed on the amount of time runners are allowed to run. When the time is up, everything can return to normal.
Volunteer Staff Limitations: Many people, including volunteers, come to support the marathon runners. These volunteers cannot spend literally all day at the marathon. Their time is important, too.
To help respect everyone's time, a limit is placed on the runners. If not, additional volunteers would need to be found and additional shifts organized.
While possible, it makes the marathon logistics more difficult. It might also increase the organizational cost, making the event cost more money for runners, too.
Resource Limitations: Resources are important for marathon organizers and runners alike. First-aid tents and checkpoints need to be set up, food is often provided, sometimes there is entertainment for the whole family, etc. This equipment is not always available indefinitely and needs to be returned, too.
Example: for the Minocqua No Frills Marathon, the official registered timing company for the event could only stay set up until 1:00pm. That resource restraint clearly influenced all aspects of the event, including start and cut-off time for runners.
Safety of the Runners: Marathons are not easy. Not everyone is able to finish them. People have even died running marathons in the past. They should be a challenge, but they should also be safe and fun.
Placing time restrictions is one way to accomplish this. It prevents people from pushing themselves beyond their limits. Runners clearly know when their support will be taken from them, and when the medal will be denied to them.
Some marathons are quite aggressive in picking up runners who are not meeting checkpoint and finishing cut-off times. They will stop runners at checkpoints and even pick them up in vans or busses.
It Makes the Race Valid: Each marathon has a different set of rules and expectations. When you register for each marathon, you agree to these terms. By sticking to the cut-off time restriction, it makes the race fair for everyone who participated.
Those who finished and earned their medals and awards truly earned them based on the pre-established rules. Those that did not get to keep training and try again next time.
Other Things That Affect Cut-Off Time
What is the Marathon Goal? The marathons I analyzed were not the major marathons. I did not look at the New York City Marathon nor the Boston Marathon. These require strict qualifications and experience to participate and attract elite and competent runners.
Instead, I looked at marathons that anyone can enter. Some of these, however, are focused on qualifying for more serious races.
Example: the Last Chance BQ.2 – Grand Rapids Marathon has no qualifying requirements to participate, but it has a 4 hour and 30 minute cut-off time and clearly states that:
"You should only sign up for this race if you are going to be ready to qualify for Boston."

Last Chance BQ.2 – Grand Rapids Marathon
They want serious runners. The goal is speed and professionalism. Thus, the finishing time is shorter, usually around 4 hours and 30 minutes. Needless to say, I will not be entering one of these races as my first marathon.
Other marathons are organized to encourage people to be physically active. They are walker-friendly, and the cut-off time is usually much longer. I saw some with 8 hour and longer cut-off times.
The Sporty Diva's Bad Azz Marathon even had a no-one-left-behind policy and pledged to support all participants until everyone finished!
"Everybody walks or runs for a reason… I will be there until all athletes have crossed the finish line."

Sporty Diva's Bad Azz Marathon
That's my kind of marathon!
The Type of Event Matters: Not all events are the same. Many marathons also include options for half-marathons, 10k runs, 5k runs, and other distances.
Some events include ultra-marathons of up to 50 or 100 miles…WOW!!! By definition, they require staff to be on site for much longer. For these events, the time allowed to finish "just" the marathon also increases.
Example: The Pine Creek Challenge is one such event with a 27 hour time limit for finishing their standard marathon.
If the 26.2-mile marathon is the longest event of the day, the finish time is usually between 6-7 hours.
What Happens If You Run Out of Time?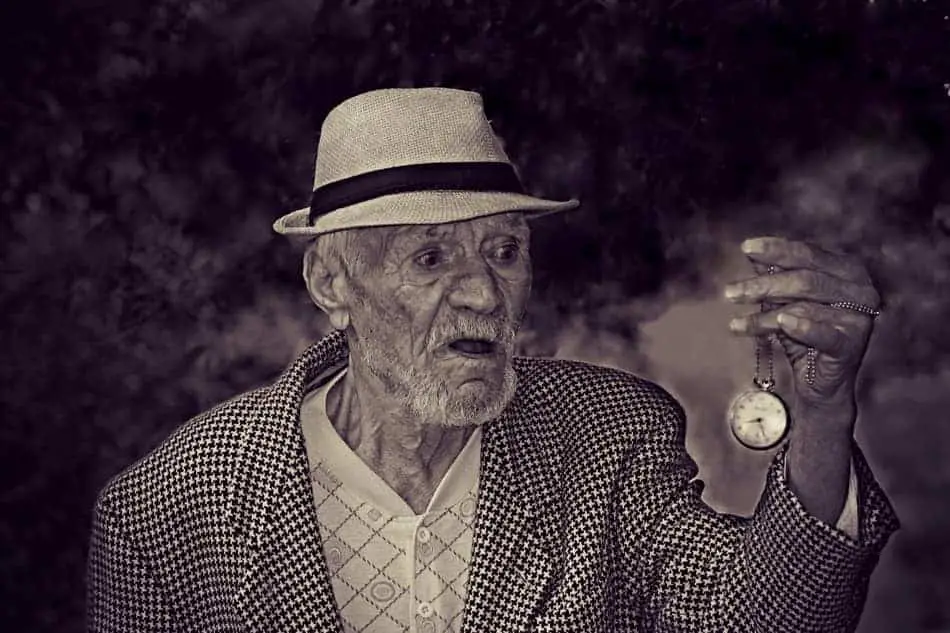 So, you registered for a marathon, did your best, and unfortunately did not meet the required checkpoint or finish cut-off time. What happens next?
The good news is, aside from potentially feeling a little disappointed, it is not the end of the world. You will be marked with a DNF and in most cases your daily running is finished.
A DNF stands for Did Not Finish. It officially says that you did not finish the marathon in the time provided for the race. The start time is always when the race officially started, not necessarily when you began running.
It lets the marathon organizations keep track of who completed the marathon requirements and who did not. It also affect who receives finisher medals and who does not.
When a marathon reaches its checkpoint or cut-off time, many things can happen:
You might be stopped at a checkpoint and bussed to the finish line.
A van or bus might drive along the route, pick you up, and bring you to the finish line.
For some marathons, you can continue running and finish the route in your own time. You will still get a DNF, and the checkpoints and support staff will no longer be able to help you, but you can finish if you want to.
If necessary, you might be picked up and brought to the nearest first-aid station.
Each marathon is unique. Before running, make sure you know the rules, expectations and support provided during the event.
Enough Research… Start Running!
Now you have a better idea of how long marathons stay open for beginner, slow runners. No more excuses. It's time to start running!
Just for a goof, I ran 1 km. (0.6 miles) this morning to get started. It took me 10 minutes and 56 seconds. Not good at all, but I have to start somewhere. So do you, if you ever want to run a full marathon.
Hopefully I will see you at the finish line one day.
In the meantime, I wish you safe and enjoyable running. Good luck! : )
Related Questions
How Much do Marathons Cost? Based on the 35 marathons I researched, the registration fee averaged $86. The cheapest seemed to have a recommended donation of $25 while the most expensive registration fee was $245. The earlier you register, the cheaper the price. If you delay or register late, expect to pay more.
You will also need to consider:
What are the transportation costs to-and-from the marathon?
What's the cost of gear and equipment for the marathon?
How will you get your food and recovery supplies?
Will you spend the night in a hotel or return home?
Will the family be participating in activities while you run?
And many other things I have not thought of here…
Do Marathon Runners Run the Whole Time? Unless you are a professional, many marathon runners combine running and walking to complete their marathons. This is totally normal and acceptable. Unless you are able to, don't risk injury by pushing yourself too hard. Finishing safely is the goal.
The Data
As promised, here is a chart of all of the marathons I looked at while compiling the data and writing this article.
Marathon Name
Location
Time
(hr.)
The Kaua'i Marathon
Koloa, Hi
8:00
Minocqua No Frills Marathon
Minocqua, WI
6:00
New England Green River
Marathon
Greenfield, MA
6:30
Noyo Headlands Race
Fort Bragg, CA
6:00
Run The Loop Marathon
Downington, PA
5:00
Sporty Diva at
Chehalis Trail
Lacey, WA
8:00
Tupelo Marathon
Tupelo, MS
6:00
American Discovery
Trail Marathon
Colorado Springs, CO
6:30
Heart of America Marathon
Columbia, MO
6:00
Apple Dumpling Day Races
Elroy, WI
6:00
GOAT Run
Port Angeles, WA
7:00
Hawk Hundred
Lawrence, KS
6:00
Last Chance BQ GR
Grand Rapids, MI
4:30
Mellow Paleface Trail Run
Spicewood, TX
8:00
Mountain RATS
Eagle, CO
10:00
Odyssey Trail
Running Rampage
Douthat State Park, VA
9:30
The Dirt Dash
Charleston, SC
7:00
Boulder Rez Marathon
Boulder, CO
6:45
Bozeman Marathon
Bozeman, MT
6:30
Cascade Express Marathon
Snoqualmie Pass, WA
7:00
Charles River Marathon
Boston, MA
4:30
Chasing the Unicorn
Marathon
Washington Crossing, PA
5:10
Erie Marathon at
Presque Isle
Erie, PA
6:00
Holland Haven Marathon
Holland, MI
6:30
Sioux Falls Marathon
Sioux Falls, SD
6:30
Skagit Flats Marathon
Burlington, WA
6:00
Breckenridge Road
Marathon
Breckenridge, CO
7:00
Jones Gap Marathon
Marietta, SC
11:00
Lapham Peak Trail Races
Delafield, WI
8:00
Last Chance BQ.2 Marathon
– Chicagoland
Geneva, IL
4:30
Night Sweats Trail Run Fall
Sausalito, CA
9:00
REVEL Big Cottonwood
Salt Lake City, UT
6:00
Rock 'N The Knob Trail
Races at Blue Knob
Claysburg, PA
9:00
Trash Panda
Chattanooga, TN
8:00
Caribou Marathon
Caribou, ME
7:00
Average:
6:52:09
For even more details, including marathon date, cost, and links to their websites you can download the Excel spreadsheet I used for this analysis here:
Now… get back to training!